Komen WNY Race For the Cure Honors "Pink Lady"
How long can you wear pink every day? Race for the Cure Honoree has worn pink for 2 decades.
For breast cancer survivor and all-around wonder woman Linda Gray, the answer is an amazing 20 years. She has been an inspiration to breast cancer advocates and survivors for a long time. Her strength and dedication to helping others will be celebrated at the 2018 Komen Race for the Cure Western New York Event.
Linda is this year's "Race for the Cure Honoree". As a member of Komen Upstate New York's Board of Directors, she was instrumental in ensuring her fellow New Yorkers are empowered against the Big C. From educational programs to fundraisers, you can be sure Linda's somewhere making things happen for others.
The 2018 Race for the Cure event will be held at the Buffalo Riverworks on June 9.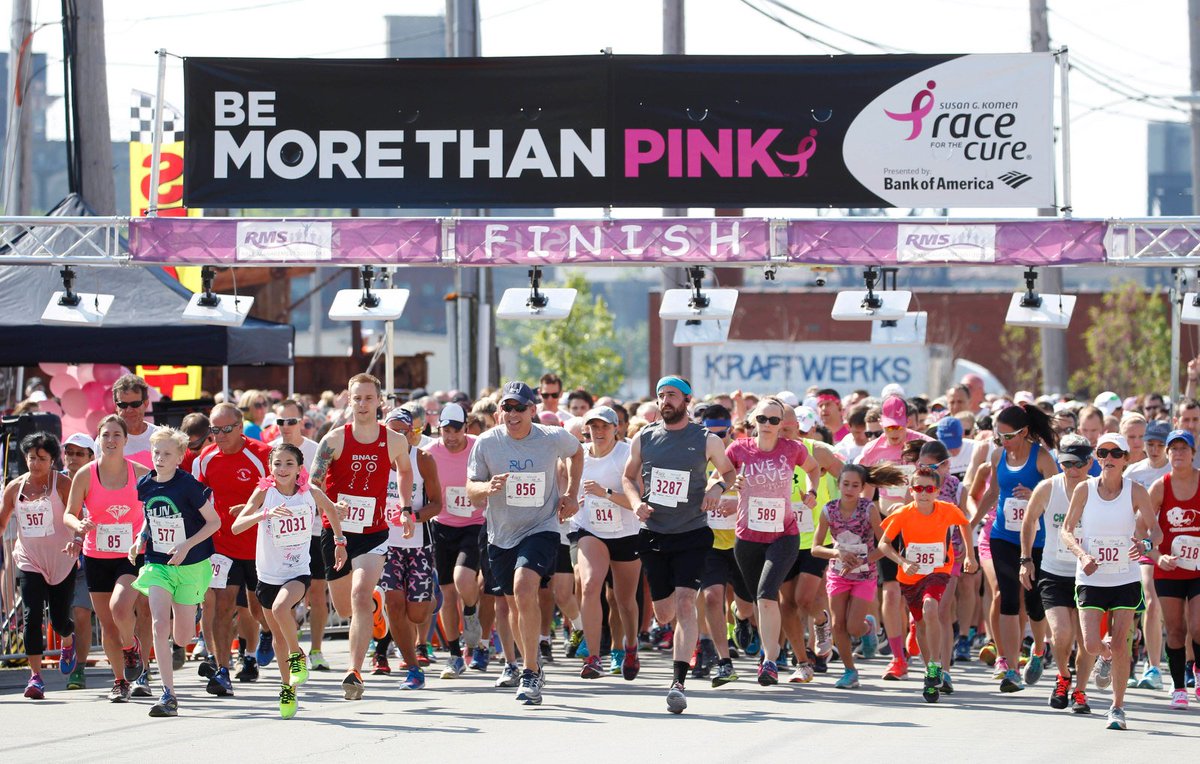 Linda's diagnosis was accidental. In 1998, she saw a reminder on TV to perform breast self- examinations regularly. Intrigued, she decided to do it that very day and discovered a lump. In a few days, she would get a shocking diagnosis – breast cancer.
Looking for women's headbands? Find the perfect headband at SweatBands.com
Looking back, Linda can only say that seeing that infomercial was a miracle. Had someone not cared to put that message out for women, she would have found out too late. This is what fuels Linda to continue her work with WNY Komen. She wants to be instrumental in helping others just as that TV show helped her.
She joined the Komen Foundation in 2001 after attending her first Survivor Luncheon. "I left the event feeling so encouraged and uplifted, that I was able to resume feeling hopeful and good about myself when looking in the mirror," said Gray. "It was then the I decided to join the Komen organization.
As a testament to her cause, Linda committed to wearing something pink every day. It serves both as an inspiration and a reminder for her to continue fighting the good fight.
Linda will be leading the survivor procession for 2018 Race for the Cure. The day will begin with pre-registration at 7:30 am, followed by a breakfast sponsored by Wegmans and a whole lot of activities and booths centered on spreading awareness.  The 5K run and walk will commence at 10 AM, with over 3,000 expected participants.
Proceeds from Race for the Cure will be given to the Komen Foundation for their numerous survivor support programs. From screening to treatment to support programs, Komen makes sure that all individuals have access to the best help.
If you live near or around Western New York, it is not yet too late to register for the event. Come and support Linda, and all other wonderful advocates in their fight to end breast cancer!
Looking for Pink Ribbon Items? Visit Suddora and use the coupon code BCFG10 for 10% OFF your order! Including great items like: